List of my Top 20 Favorite Books
These are my top 20 favorite books, the books that effected me the most throughout my life so far. I could go to top 40 easy. I have several more that I really love. Anyway, here is my top 20...
#20 The Outsiders by S.E. Hinton
I read this for the first time when I was 13 years old, then I read it several more times and watched the movie a couple hundred times and then read all of S.E. Hinton's book. It's just really great.
#19 Velvet Elvis by Rob Bell
A friend called Rob Bell a Heretic after reading this book, I loved it. I loved the honesty and exploration of questions. It helped me to feel better about asking questions.
#18 There is no me Without You by Melissa Fay Greene
I was sent this book by the adoption agency we were using to adopt Abel from Ethiopia. It messed me up permanently in the best way. I will never forget it.
#17 The Divine Commodity By Skye Jathani
EVERY pastor or church leader should read this book. People are not commodities but today, in this world, no one wants to hear that.
#16 Rich Christians in an Age of Hunger by Ron Sider
Ron Sider knows his stuff and he lays it all out in this detailed expose of how we Christian's treat the poor. It's a must read but It will sting.
#15 Orthodoxy by G.K. Chesterton
I love how Chesterton writes, he's fluid and intense and complicatedly beautiful when he writes. This book is about orthodox Christianity, it's a hard read unless you dig theology, but it's one of the best books ever.
#14 Blue Like Jazz by Donald Miller
When I read this book I felt for the first time that I was reading about a real Christian life, free of cliche's, free of all the answers, and passed down "Christianesse" explanations for everything. It changed my life.
#13 Scared by Tom Davis
This book is fiction based on real life situations. It's about an orphan in Swaziland Africa. I will never forget the characters in this book. Tom Davis made them so real. Read it if you dare.
#12 The Children of Hurin by J.R.R. Tolkien
I love Tolkien. I loved the Simirillion, which this story was taken from but more so, this story shows just how wrong good intentions can go. When we act out of anger, even when justified, we destroy. It's beautifully written and the story is mesmerizing.
#11 What's so Amazing About Grace by Philip Yancy
There are lots of good books on grace but I promise you, this is the best one ever. It will change you. It changed me. Read it.
#10 The Irresistible Revolution by Shane Claiborne
Shane Claiborne helped me to be OK with being a Christian but not being a Republican. He also helped me see things more clearly as far as real, Jesus style social justice is concerned. I love this book.
#9 Red Letters by Tom Davis
If you want to know how to be like Jesus, treat people like Jesus would and live right, read this book. Our faith should bleed.
#8 A Tale of Three Kings by Gene Edwards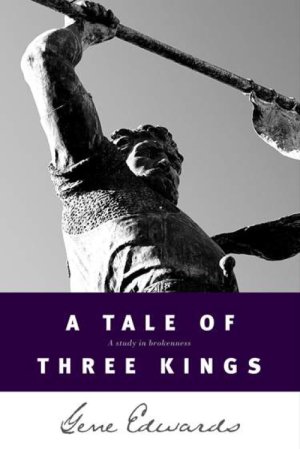 I know many people in leadership, they love the book "God's Armour Bearer" when it comes to teaching them and others how to respect leaders BUT this book is 100% better then "God's Armour Bearer". I always ask myself, "am I being a Saul, a David or an Absolom right now?"
#7 Oliver Twist by Charles Dickens
All of Dicken's books are great but Oliver Twist is the best. The humor, the sorrow, the story told beautifully, makes for one of the best books ever. I love little Oliver Twist.
#6 To Kill a Mockingbird by Harper Lee
Race, family, kids named "Scout and Dill" are only a few of the gifts inside this book. The story is from a time when the American south was eaten up with evil racism but one man stands up for truth. It's so good.
#5 The Hobbit by J.R.R. Tolkien
This book started it all for me really. "In a hole there lived a Hobbit". I'm so glad J.R.R. Tolkien wrote it just for me. I've read it more times then I can remember. It was my doorway into middle earth, I'm so glad I entered that door.
#4 Barbarian Way by Erwin McManus
This book encouraged me to "Just do it" more then any other book. We have to be who Jesus called us to be, and that's it, no one else, just who he meant us to be. This book really changed my life. Read it and become a part of the Rhino Crass with me :-)
3# The Chronicles of Narnia by C.S. Lewis
I have read these seven books literally hundreds of times. I still choke up several times while reading them. They are by far, the best children's stories ever. I love to revisit Narnia as an adult.
#2 The Lord of The Rings by J.R.R. Tolkien
When I was in the 7th grade my dad bought me these books along with The Hobbit, I read them and I've never recovered. I love Middle Earth. When the movies came out I didn't go see them until Christmas day for fear that they had tainted my beloved Middle Earth, but I was very pleased with the movies. Yes, they took some liberties that stunk, and yes, a lot was different, but all that was forgivable because over all they did a great job bringing Middle Earth to life. oh and, I have an Elvish tattoo and Lord of the Rings decor in my house..I really love these books.
#1 The Great Divorce by C.S. Lewis
This book should be required reading by every Christian. I love this book, that's why it's number 1 on my list. It's a fictional account of people in Hell who take a bus ride to visit Heaven, would they stay? what would cause them not to stay? For me, it made me examine everything about myself, what I believed about righteousness, eternity, love, joy, peace, everything. And it's interesting fiction, very interesting and insanely creative. I love this book. Read it, you'll thank me.

So what books are on your list? Have you read any of these? Let's talk books.