Hip and/or Annoying in 2010
HIP..
The Daily Show with Jon Stewart. Best political show on TV (but I watch it on my computer).
ANNOYING..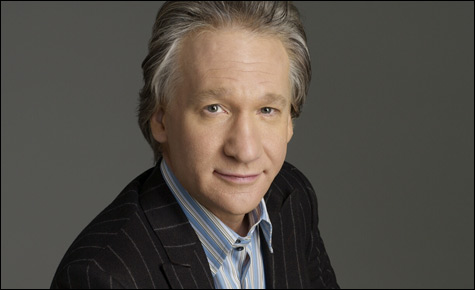 Bill Maher constant hating on Christianity
. He's angry. He needs some lovin bad!
Glenn Beck's ongoing work to mix patriotism with Christianity
and leading Christian leaders deeper into fear and hysteria.
Jim Wallis and his group, Sojourners. They are the lefts version of Glenn Beck but nicer about it.
Sarah Palin the politician.
Fox News, always.
Cyber Space
HIP..
Instagram..lots of tree or sky pictures, everyone is doing it, way cool.
Blogs I click on DAILY;
Ben Arment's
,
Jesus Needs New PR
, also as usual,
Carlos Whittaker'
s is still amazing, and
Karen's
but a new one I discovered this year, that you may enjoy is
Jamie, the Very Worst Missionary.
ANNOYING..
Closing your high traffic blog, refusing to even be called a blogger anymore. Blogs are so 2009, please!
Skye Jathani
STILL isn't blogging enough. I love his stuff.
Family or friend feuds on Facebook. Seriously, that aint right, take it outside.
JesusJunking Twitter. Yes, we all know your a Christian, Jesus died for your sins, it's ok to say you love football without including your salvation disclaimer.
Entertainment
HIP..
I dig Sarah Palin's Alaska! My mom lived in Alaska for a couple years as a child so I am fascinated by it. I've only seen a few brief segments of this show but it's interesting. And Sarah is very likable in her element.
Community and 30 Rock. Comedy greatness. period.
Glee doing Britney Spears songs WAY BETTER then Britney ever did.
Saturday Night Live is very funny again.
Israel Houghton's CD, Love God Love People, by far, the best Christian and/or R&B album of the year.
Movies that were way Hip this year: Date Night, Toy Story 3, Book of Eli, Eclipse, Iron Man 2, Narnia-Voyage of the Dawn Treader.
The Fighter is the best movie of 2010 by far!
ANNOYING..
TV sinking deeper and deeper into the sewer that is reality TV. Just hearing about Jersey Shores makes me really happy that we don't have cable. I remember when the movie, The Truman Show, came out, it was so far fetched, yea, not anymore.
LOST is over.
Miley Cyrus isn't.
Any and all music by Kesha.
American Church World
HIP..
Dream Centers in LA, New York, Birmingham, Conway Arkansas,
Baton Rouge
, New Orleans. I love them and what they do!
Atlanta pastor, Shaun King's twitter crusade,
TwitChange
, to help Haiti recover housing after the Earthquake devastation. He was constant, relentless, sometime Annoying, but he rallied everyday folk, celebrities and churches to step up and make a real difference in the lives of the Haitian people. That's beyond Hip!
Project Hopeful in People Magazine!
ANNOYING..
Conferences, conferences and more conferences.
Worship that sounds very acoustic, earthy, and heavy..sung while wearing TOMS and skinny jeans of course.
Churches taking desperation to a whole new level of stanky.
Ed Young
really displays this great
HERE
. It's like you would just rather them say
"hey look, we are in way over our head, my million dollar house is sucking all your tithe up so we cant afford this church building, you gotta help us or we gonna have to pull a Francis Chan on you...or an Oral Roberts
." (YEA!
Francis Chan
!!)
The over used terms and words in my Churchianty: (these terms are way over used in many settings, podcasts, online, conferences, youth functions, twitter, etc. Not sure if all are nationally over used but most are :-)
Epic
Doing life with
Unpack
Bam roasted
Not so much
Win for the Kingdom
Child of this house
What about you? What things, events, etc, did you find hip and or annoying in 2010?